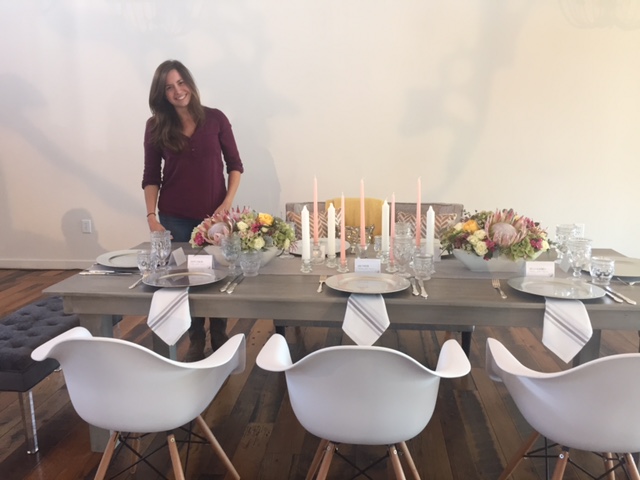 From the north to the south..
How Forget Me Not designs Got it's start..
What started in a small town in Massachusetts has blossomed and spread to Nashville, Tennessee and the surrounding area. Ashley Walters grew up working in different flower shops all over the South Shore of Massachusetts; after graduating from Endicott College and Rittners School of Floral Design she headed south. Since moving to Tennessee she has helped many brides achieve their dream wedding flowers. Recently she has completed wedding designs for the artist Brian Kelley from the band Florida Georgia Line, and her work has been seen all over the country and within People Magazine.
She works closely with local wholesalers and can accommodate all types of events from smaller weddings to larger weddings and corporate events. While weddings are her passion, Ashley has experience all over the floral realm - from parties and corporate events and home designs.